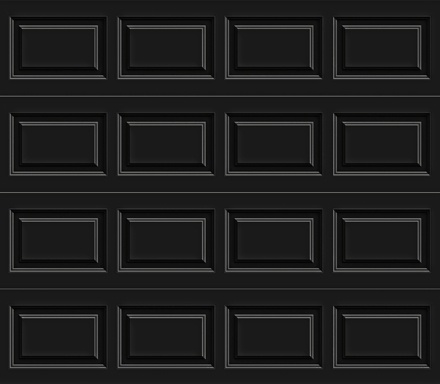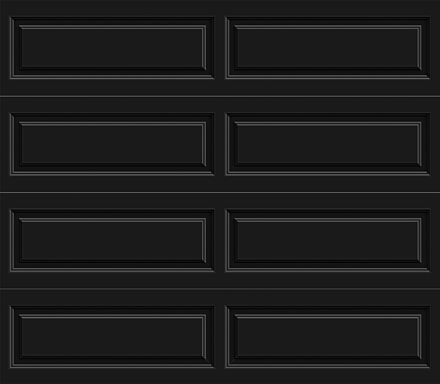 Insulated Single Garage Door - Traditional Series 9 ft. x 7 ft. 12.9 R-Value (Multiple Colours)
It's the door your home has been waiting for.
With smart looks and smart features, it's the smart choice.
What goes into each of our single garage doors?
3-layer Steel-Insulation-Steel Framework
This innovative design creates a strong heavy-duty exterior while maintaining a triple-buffer against the elements.
Built-In Weather Resistance
Rain, wind, and pesky insects are no match for this door's durable bottom seal and rust-proof aluminum retainer.

Classic Raised-Panel Design
Raised panels deliver a style that never wears out its welcome, keeping your home classy as other fads fade away.

Unparalleled Comfort
With an R-value of 12.9, this isn't just a door - it's a gateway to a peaceful, more comfortable home.

Intellicore Polyurethane Foam Insulation
Better strength. Improved durability. Intellicore expands throughout your door, bolstering its entire structure.

Style Options to Match Your Tastes
Design a door that complements your home, all the way from its panel sizes to its window shapes.

Compatibility with Most Garage Door Openers
Thanks to its conventional structure, this door can be readily used with most garage door openers.

Optional Windows (Insulated Dual Pane) Available.
Optional Decorative Window Inserts Available

 

(

see inserts

). Cost varies based on size and design desired.
 You Design It, We Build It
If you don't see a design, option, or insulation value you need to create your perfect door, don't fret - we can work with you to bring your design to life. Talk to us to find out more about the possibilities for customizing your door beyond our standard options.
Before You Order Your Single Garage Door

You know the old saying, "measure twice, cut once"? Well, it applies to doors too! Almost all our doors are custom-built, so be sure to check your measurements carefully before ordering.
Follow our handy pre-order checklist:

What are my door size/opening requirements?
What are my headroom requirements?
What are my backroom requirements?
How Long Will It Take For My Single Garage Door(s) To Arrive?
Most orders take around 4 weeks to arrive, as they need to be built and shipped to Calgary, although some door configurations are available more quickly.
Tap Into Our Expertise
Choosing the right set of doors is a big decision! They're part of that all important first impression your home makes, so you want to get it right!
We're ready to help with whatever you need. Questions, custom design requests, installation support - if it's for your garage, all you have to do is give us a shout. Call us at (403) 366-7911, or send an email to gdd-calgary@garagadoordepot.ca.
Need a hand with installation?
We can help! Call us at (587)328-1720, email us at gdd-calgary@garagedoordepot.ca, or visit our services page to learn more.