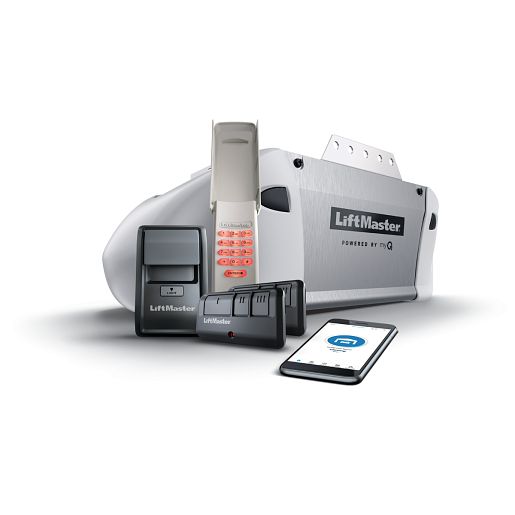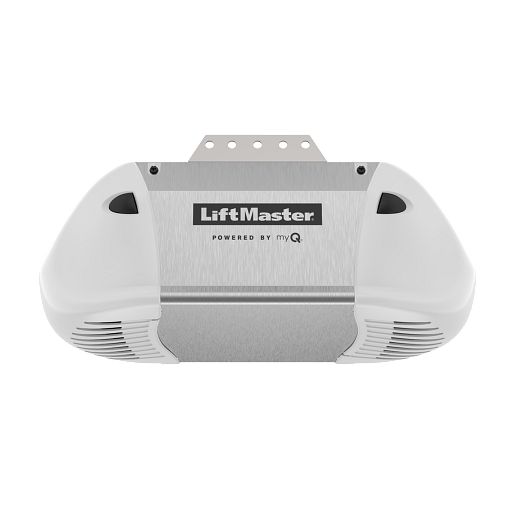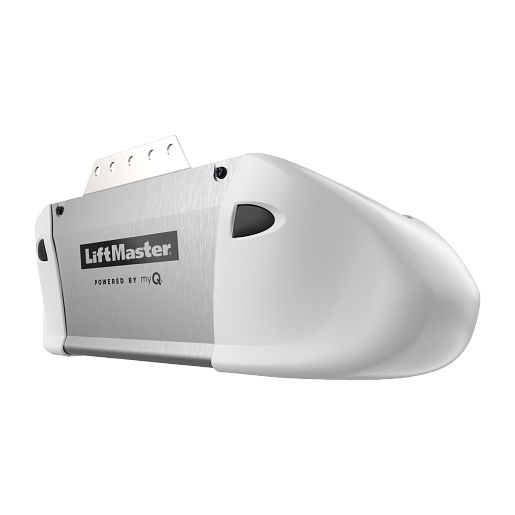 Liftmaster 83650-267 - Premium Series 1/2 HP Chain Drive Garage Door Operator
The Complete Garage Control Solution
Power. Reliability. Convenience.
Power Up Your Garage
Lift Heavy Doors with Ease - The 1/2 HP AC motor packs plenty of oomph to handle thicker, heavier doors.
Enjoy Low-Maintenance Durability - With a ruggedly-built chain drive system, the LiftMaster 83650 just keeps ticking.
Save On Energy Costs - A low-power standby mode lets the LiftMaster 83650 consume up to 75% less power.
Get Lifetime Peace of Mind - The LiftMaster 83650 is backed by a lifetime warranty on the motor and a 1-year parts warranty.
Protect What Matters
Guard Against High-Tech Thievery - LiftMaster's Security+ 2.0® technology ensures a new code is sent with every click, safeguarding you from high-tech thievery.
Automatically Stop Forced Entries - The Posilock® electronic locking system automatically detects forced entries and halts them in their tracks.
Watch Your Garage From Anywhere - With the myQ® Alert-2-Close system, you'll always know what's happening in and around your garage.
Avoid Door Closure Injuries/Damage - The Protector System® automatically reverses the door when obstructions are detected.
Stay Connected
Easily Connect to Your Network - No proprietary signals and dongles here, just built-in Wi-Fi that makes setup fast and simple.
Control Everything from Your Phone - Monitor, control, and schedule your connected myQ® devices through one convenient app.
Manage Your Devices in Real-Time - Push notifications and emails let you see and control your garage's activity as it happens.
Secure Your Parcels
Get Safe, Convenient Deliveries - Using the Key by Amazon App, you can have Amazon deliveries left securely in your garage.
Know When Your Parcels Arrive - Waiting for a time-sensitive delivery? With Key by Amazon and the myQ App, you'll know exactly when it arrives.
Included Accessories
A Pair of 3-Button Remote Controls (LiftMaster 893LM)
Each remote lets you control up to 3 myQ®-enabled openers, operators, or lights.

Wi-Fi Multi-Function Control Panel (LiftMaster 882LMW)
Manage your garage's lights, doors, and paired accessories from a single place.

Wireless Keyless Entry System (LiftMaster 877LM)
Conveniently bring secure, PIN-controlled exterior access to your garage.
Compatibility with HomeHomeLink®-Equipped Vehicles
The LiftMaster 83650 has built-in HomeHomeLink® support for compatible vehicles, letting you control your garage door directly from your vehicle.
The HomeLink Compatibility Bridge (sold separately) may be required for certain vehicles.

Need Something? Talk To Us!
We want you to be completely satisfied with your purchase, so if you're not sure about something, don't be afraid to ask! From pre-purchase questions to product installation and maintenance, you'll find the help you need at The Garage Door Depot of Calgary.
Need a hand with installation?
We can help! Call us at (587) 328-1720, email us at gdd-calgary@garagedoordepot.ca, or visit our services page to learn more.