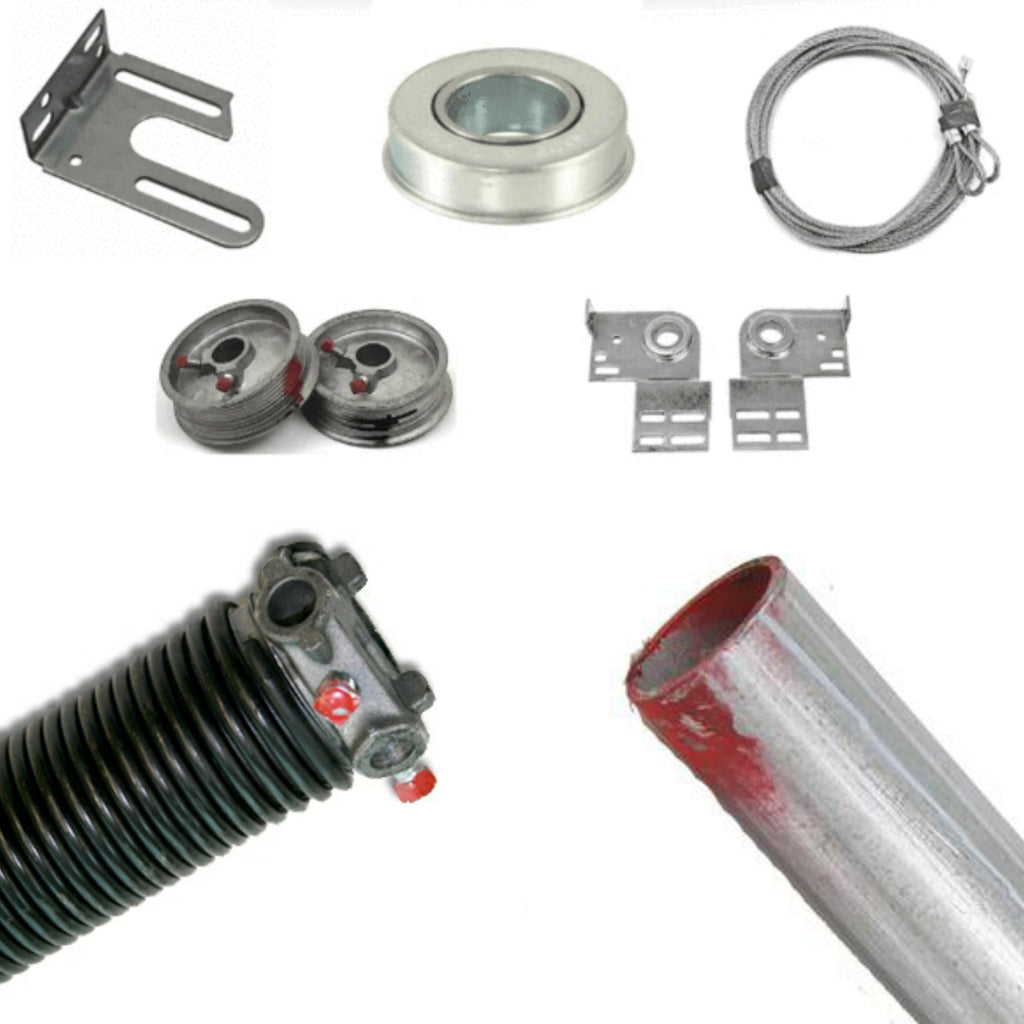 TorqueMaster / Extension Spring Conversion Kit
This do-it-yourself kit contains all the hardware and items you need to convert your existing torsion system (Wayne Dalton TorqueMaster or Extension Spring System) to the more common and robust torsion system provided by most door manufacturers.
What's included in this kit?
New Torsion Shaft (cut to length)
New Larger External Torsion Spring x1 w/ Bushing
New Cable Drums
New Cables (supplied for 7ft or 8ft tall doors)
New End Bearing Brackets
New Centre Spring Anchor
All Needed Fasteners
Note: If a 2nd Spring is required - an additional spring charge will apply.
Keep in mind that the kit does not include Spring Winding Bars (available separately if needed).
Before Getting Your Conversion Kit
To provide you with the precise conversion kit contents for your torsion system, we'll need the following information:
The Width of the Door
The Height of the Door
The Exact Weight of the Door (on a Torquemaster System this is typically found on a sticker on the left side of the Torquemaster bar following the letters "WT:"). 
Need a hand with installation?
We can help! Call us at (587)328-1720, email us at gdd-calgary@garagedoordepot.ca, or visit our services page to learn more.